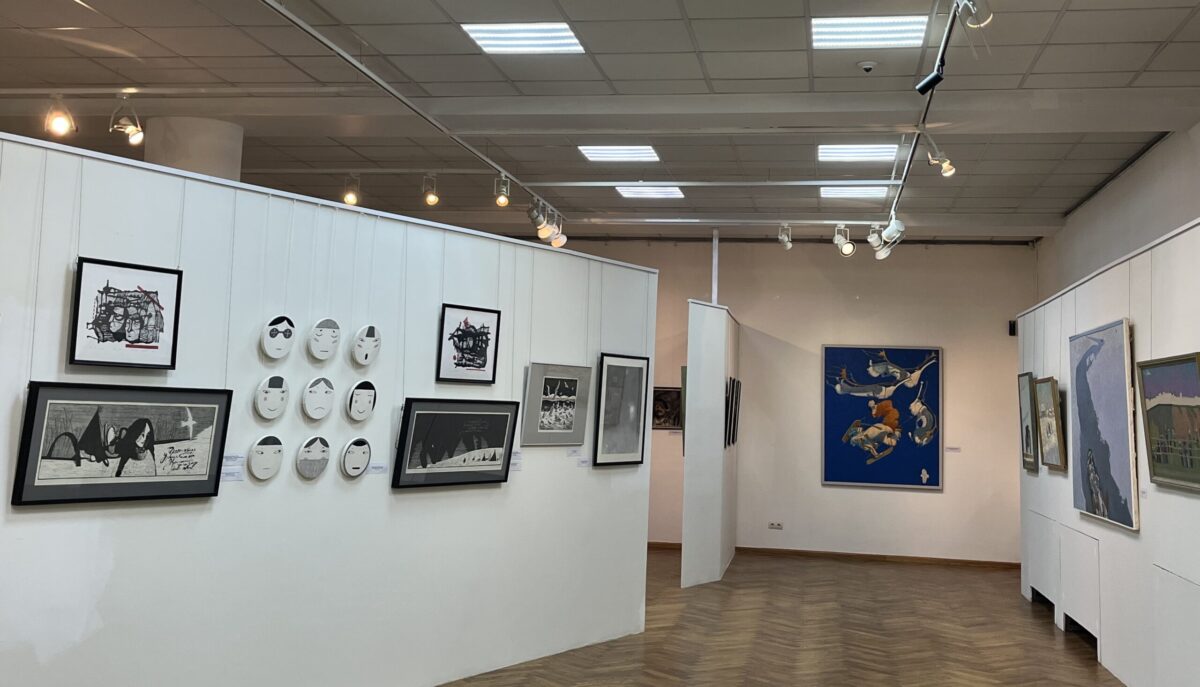 Posted on
An exhibition about the life of people in the Arctic has opened in Yakutsk
The National Art Museum of Yakutia has opened an exhibition about the nature, life and culture of the northern regions. It included 132 works in all areas of fine art: painting, graphics, sculpture and decorative and applied arts.
Most of the exposition consists of works by professional masters of the republic, members of the Union of Artists of Russia. The works of young artists are also presented. The exhibition was supplemented with works from the collection of the National Art Museum of Yakutia.
"This is the second such project, for the first time it took place last year, but it was limited on the topic of nature and animals. There were no images of people at all, so this year we decided to expand the theme of the "Living Arctic". The tradition of discovering new names and inviting young artists has remained," said Olga Skorikova, Chairman of the Board of the regional branch of the Union of Artists of Yakutia.
Due to the different stylistic preferences of the participants, an exposition formed from works of art of different directions turned out. After all, regardless of age, artists have their own view of the world. Therefore, using the same materials, but relying on their personal experience and skill, they create completely different works.
At the exhibition "Living Arctic" visitors will be able to immerse themselves in the boundless expanses of the Arctic. To see the nature, people and cultural traditions of the northern region through the eyes of artists. It will run until January 15, 2023