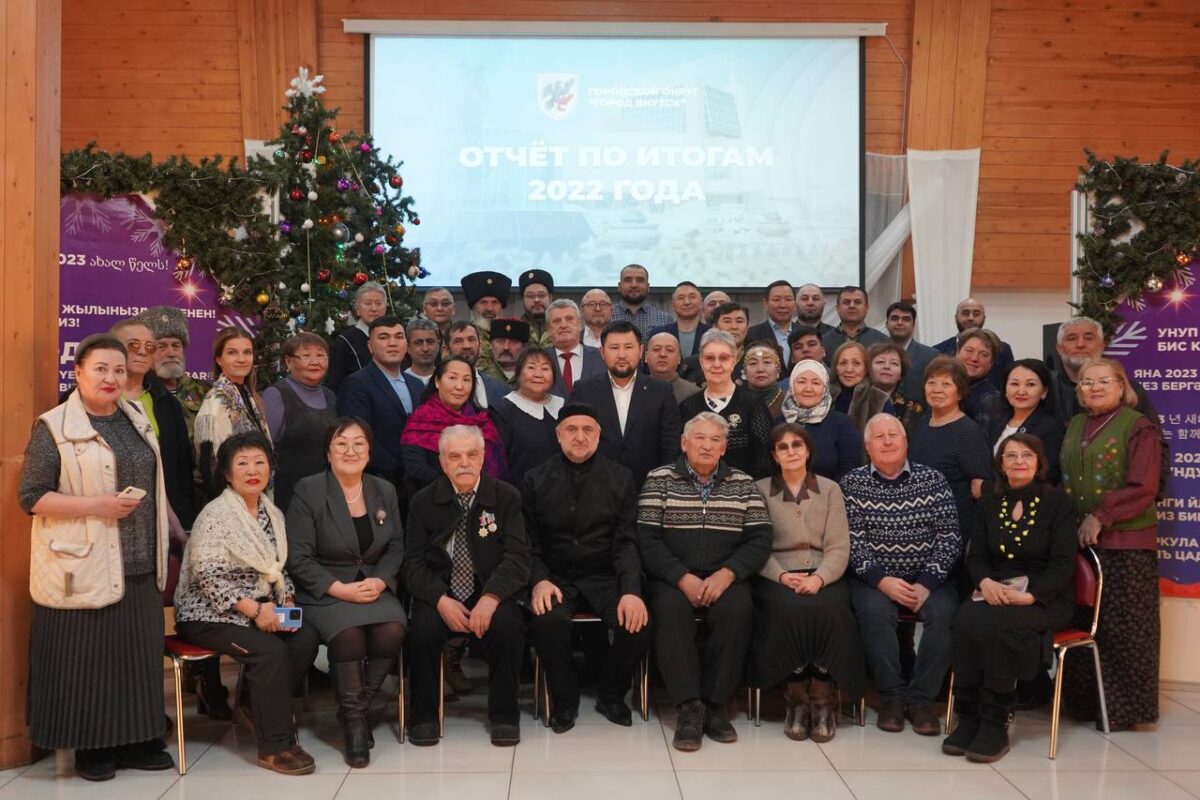 Posted on
The speech of the head of Yakutsk with the annual report of the District Administration of the capital was held in the House of Friendship of Peoples named after A.E. Kulakovsky.
At the beginning of the conversation, the head of the city thanked Antonida Nikolaevna Koryakina, General Director of the House of Friendship for the opportunity to conduct a report in the institution. The event was attended by the chairmen and members of national cultural associations, DDN specialists.
Evgeny Nikolaevich acquainted the audience with the results of the development of Yakutsk in 2022 and outlined the main tasks for the current year. He noted that the past year has been productive.
Evgeny Nikolaevich listened to all the speakers who voiced problematic issues. Concluding the conversation, the mayor stressed that such events should become traditional. He also presented the jubilee badge of the 390th anniversary of the founding of the city of Yakutsk to Miroslav Pigur, artistic director of the folk choir of the Russian song "Razdolie" and the children's ensemble "Razdolinki", Faridun Khotamov, deputy chairman of the Union of Tajikistanis of the RS (Ya), Farhat Sadykov.